Braving unchartered territory
Founded in 2016, the charitable foundation Stiftung Gebäudeensemble Joachimsthalsches Gymnasium Templin is the organisation behind the European School Templin (est) initiative. It has its headquarters in Templin and a project office in Berlin. The foundation's first act was to purchase the historic building ensemble in mid-2016.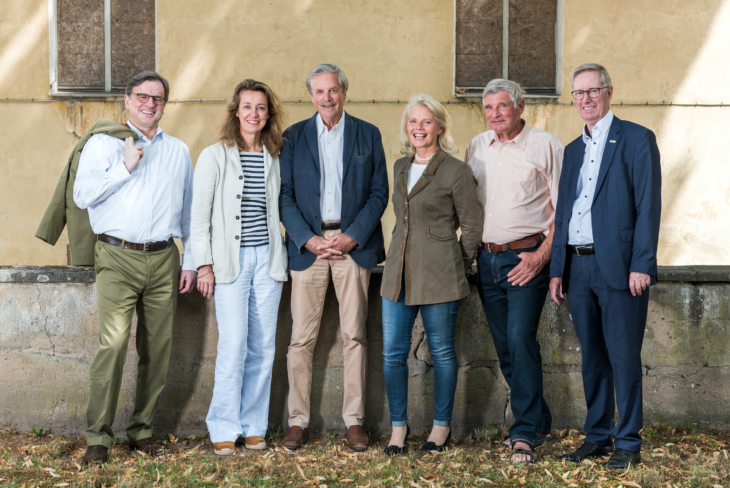 Board of Directors
(in the photo, from left to right)
Franc Höfermann-Kiefer (Deputy Chair)
Henrike Reemtsma (Chair)
Dr. Arnulf Conradi (Honorary Member)
Anke v. Arnim, Baroness of Reitzenstein
Ulrich Schoeneich (Board Member until February 2021)
Uwe Schmidt (Honorary Member)
Office Team in Berlin and Templin
(in the photo, from left to right)
Daniela Obkircher (Administration and Summer Camp)
obkircher@est.eu
Carolin Herms (until December 2021)
Dr. Ferdinand v. Saint André (until September 2022)
saintandre@est.eu
Stine Marie Peisl (Acting Executive Director)
peisl@est.eu
Kerstin Ischen (Network and Communications)
ischen@est.eu
not in the photo:
Yashi Freitag (Assistant)
freitag@est.eu
Anke Walter (Accounting)
walter@est.eu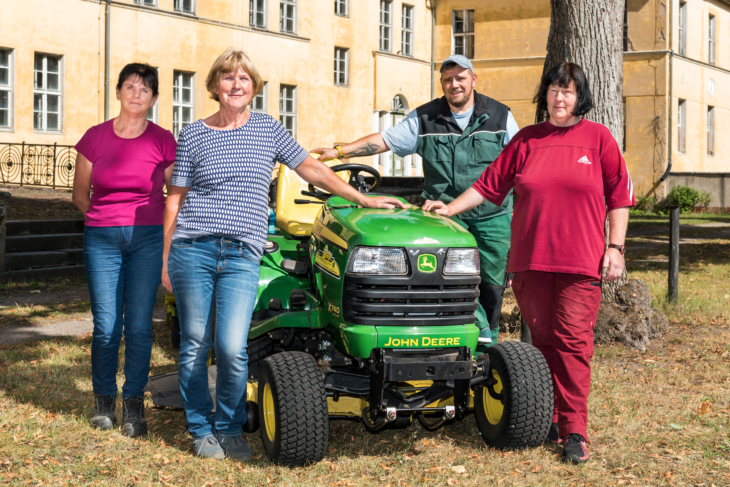 Building Ensemble Team
(in the photo, from left to right)

Roswitha Krämer
Cordula Lick
Danilo Reinhardt
Margit Kassube
Bernhardt Haertel (not in the photo)
Fred Malz (not in the photo)
Christopher Rütz (not in the photo)
Our on-site team maintains the grounds and facilities.